Marshall Excelsior MEGR300 2PSI Twin Stage Regulator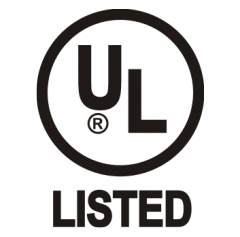 **To maximize the lifespan of the regulator, it must be installed above the liquid level of propane: directly connect to service valve, or wall mount above the propane cylinder(s).
Features/Specifications:
Can be used in Commercial and Residential applications
Total BTU Capacity: 225,000 BTU
Pressure Output: 2PSI
Type: Two Stage
Max. Inlet Pressure: 250 PSI
Inlet Connection: 1/4" FNPT
Outlet Connection: 3/8" FNPT
Exterior Finish: Red Powder Coat / Raw Zinc
Diaphragm: Fabric Reinforced Molded with O-Ring Bonnet / Body Seal
Diaphragm Type: Internal Relief – Spring Loaded
Bonnet / Body Material: Die Cast Zinc
Listings: UL LISTED / UL 144
Mounting Holes: 3-1/2" On Center
Pressure Taps: 1/8" FNPT Plugged
The MEGR-300 Compact Integral Two Stage 2 PSI Regulator is approved for use in nearly all portable applications and light duty domestic installations. Ideally suited for installations to reduce tank pressure to a nominal 2 PSI outlet pressure. 2 PSI systems typically incorporate a line service regulator within the home that further reduces the 2 PSI system pressure to approximately 11" WC prior to the appliance. These regulators feature all zinc body construction, red powder coated bonnets (identify 2 PSI model), high and low 1/8" NPT pressure tap ports, an integral second stage drip lip vent, and optional standard or 90 degree vent locations. The MEGR-300 series compact high capacity integral two stage
regulator meet UL, and NFPA requirements.
MEGR291 MEGR298 and MEGR300 Series Installation Instructions