Refurbished Cylinders - The Eco-Friendly Choice

Refurbished and valid for another 10 years
Sandblasted, re-painted, re-valved to look new
Sizes available: 5lb, 8.8lb, 10lb, 11lb, 20lb, 20lb with gauge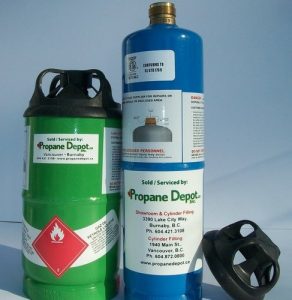 Re-fillable 1 lb Cylinders - The Eco-Friendly Choice
Over 30 Million Disposable Cylinders End Up In The Landfill EACH YEAR
With the same dimensions as disposable bottles, these refillable bottles are an eco-friendly alternative for camping, barbecuing, heating, and more. Compatible with any appliance that uses disposable 1lb bottles.
Learn about our exchange program
NOTE: Sorry, we don't ship 1 lb cylinders. They are for our local exchange program only. Call for availability.
New Cylinders
We offer Manchester, Worthington and Maxquip brand cylinders
Capacities: 5lb - 420lb. (420lb cylinders available in TC or ASME)
Steel, Aluminum or Fiberglass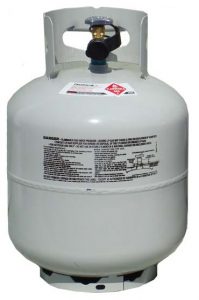 Aluminum
Lighter than steel
Doesn't rust - ideal for marine applications
Valid for 10 years
*NOTE: sizes and shapes may vary according to brand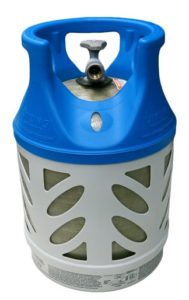 Fiberglass/Composite
Lighter than steel
Doesn't rust. Ideal for marine applications
Translucent body allows view of propane level
Must be re-certified every 5 years - 15 year lifespan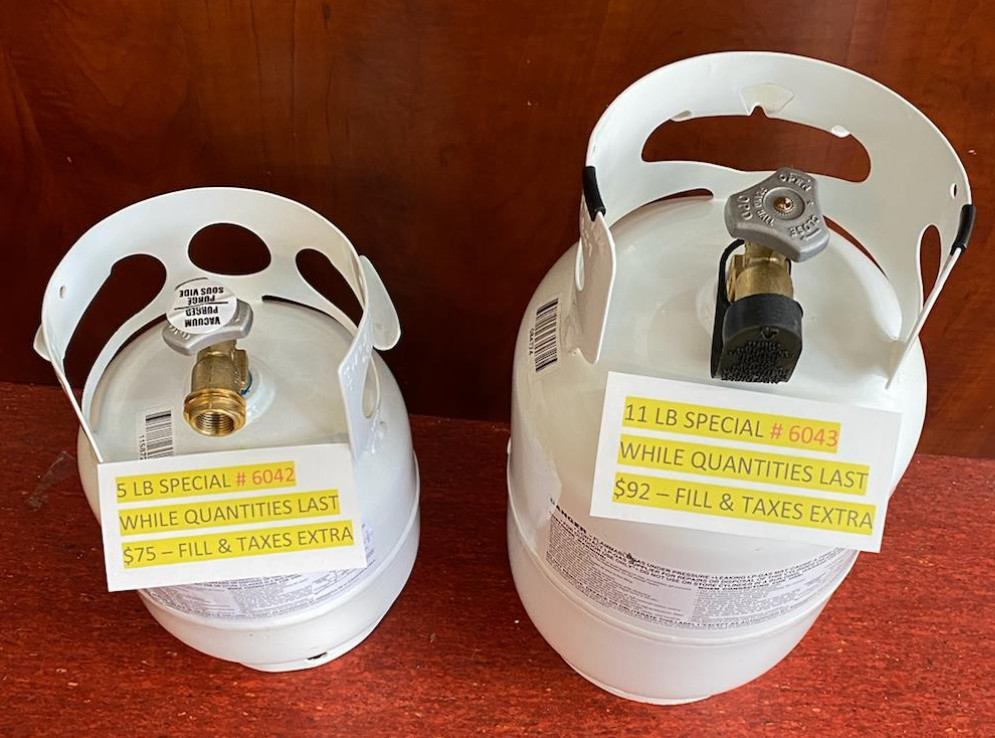 Sale
5 lb Special while quantities last: $69 + tax & fill
11 lb Special while quantities last: $79 + tax & fill
Commercial Cylinders
Forklift, floor polisher and mower tanks
Cannot be used for liquid applications unless modified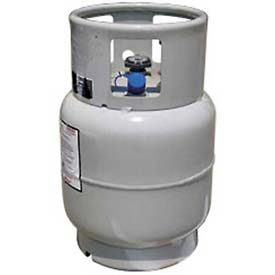 20 lb Vapour Carburetion
For floor polishers
Available in steel
Draws vapour propane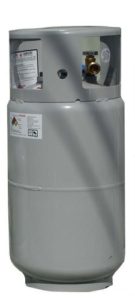 33 lb Forklift
Standard forklift cylinder size
Available in steel or aluminum
Draws liquid propane

43 lb Forklift
Larger forklift cylinder size
Available in steel or aluminum
Draws liquid propane

43.5 lb Mower
For lawn mowers
Available in aluminum
Draws vapour propane