Propane Depot Services
Cylinder & Equipment Rental, Recertifications, Automotive Filling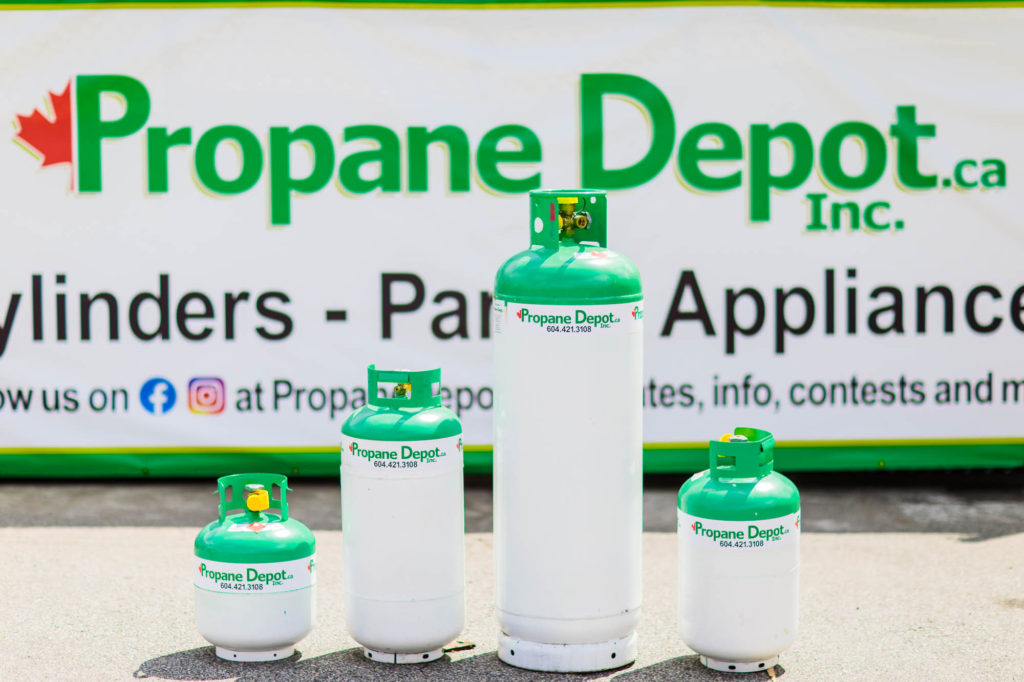 Cylinder & Equipment Rental
Cylinders, bulk tanks, cages, heaters
Special events
Commercial operations
SPFX
Movie productions
Residential
Cylinder Recertifications
In Canada, steel and aluminum cylinders must be re-certified every 10 years, and fiberglass/composite cylinders must be visually inspected every 5 years.
Our Lake City Way Showroom has experienced, in-store recertification technicians that can re-valve expired or repair broken cylinders.
You can drop your cylinder off at our Main St. Location and we will transfer it to our shop and back at no charge.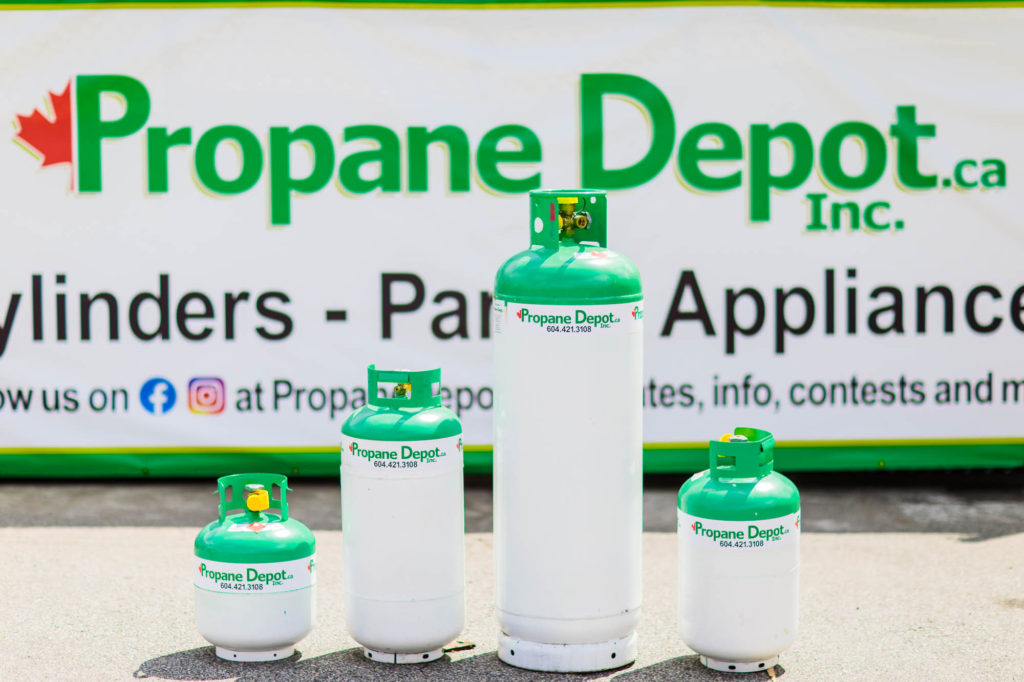 Cylinder & Automotive Filling
Charge by the litre -- prompt and reliable service.
Fill your cylinder at our FULL-SERVICE DOCK that can accommodate:
Vapour Cylinders: 5lb - 420lb TC/DOT Cylinders (for camping, BBQ, boat, etc.)
Liquid Cylinders: 33lb/43lb forklift cylinders
Fill your vehicle at our 24-HOUR CARDLOCK that can accommodate:
Vapour Tanks: underslung, top-mounted, or side-mounted horizontal tanks that fuel RV appliances.
Liquid Tanks that fuel your vehicle
If you do not have a cardlock card, stop by during store hours and our staff will fill your vehicle for you.
Appliance Repair
Both A-Class and B-Class Gasfitters on Staff
Appliance Repairs
Mobile Repairs
Custom Set-Up
SPFX
On-Demand Water Heaters, Fridges, Patio Heaters, Catering, and more!
*When inquiring about services please have your model number and serial number available.