Cylinder Recertifications & Repairs
Recertification
We can recertify ALL SIZES of STEEL, ALUMINUM, and FIBERGLASS/COMPOSITE cylinders
The date on the cylinder is the date it was recertified, so expiry date is 10 years from the date on
steel and aluminum cylinders and 5 years from the date on fiberglass/composite cylinders
NOTE: As of November 2017, we can now retest cylinders with either a DOT or TC stamp
We're happy to re-cycle your tanks but please only bring four, 1lb cylinders.
Repairs and re-certifications are done at our Lake City Way Showroom in Burnaby
Cylinders can be dropped off and picked up from our Main St. Refueling Station in Vancouver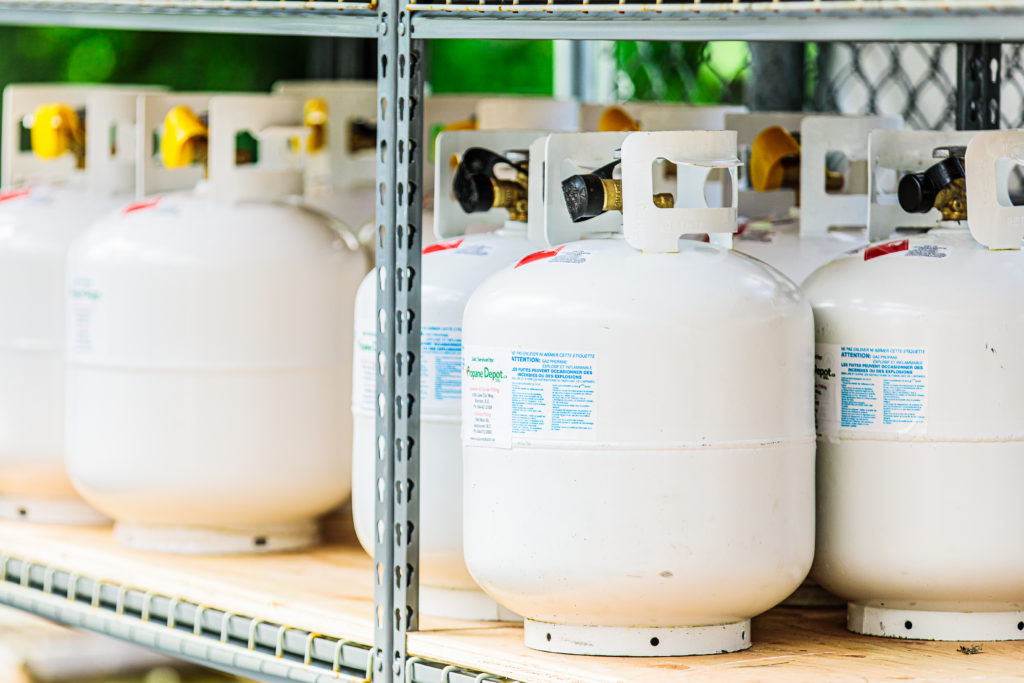 Steel & Aluminum Cylinders
Steel 
and 
aluminum 
cylinders require recertification every 
10 years
POL, OPD, and QUICK-FILL valves are replaceable
Some horizontal tanks may not be eligible for recertification, as the valve required is discontinued
— Please contact us if you have any questions about your horizontal cylinder
We also stock RECYCLED CYLINDERS
Refurbished and valid for another 10 years
Sandblasted, re-painted, re-valved to look new

Recycled cylinders cost less and reduce your impact on the environment!
Fiberglass / Composite Cylinders
Fibreglass/Composite cylinders require visual recertification every 5 years, and have a lifespan of 15 years after manufacture date.
Fibreglass cylinder valves and o-rings cannot be replaced. If the cylinder is leaking, it must be taken out of service.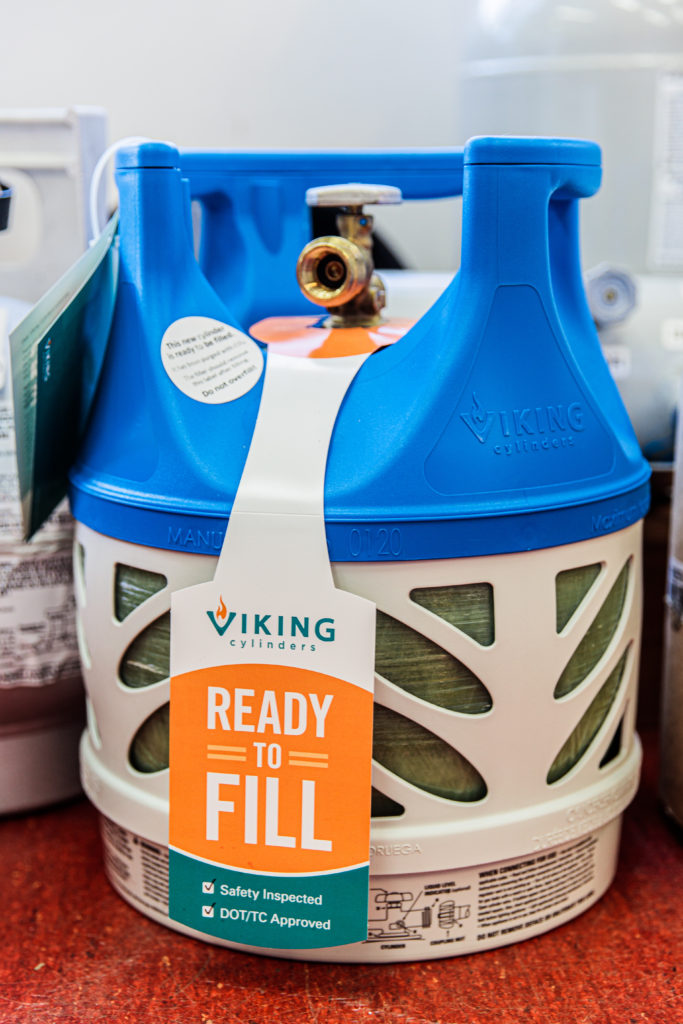 How to Read the Cylinder Collar
Forklift Cylinder Recertification
Most cylinders only have 1 valve to replace, but forklift cylinders have
several valves/ports that 
can be replaced during recertification
Cost of the recertification covers replacement of relief valve and new
recertification stamp. If any of the other valves/ports are damaged or not
up to code, they will be replaced as well at extra cost.
**Staff will always phone the customer to confirm extra recertification costs**