Propane Depot is your one stop for everything propane! Off-grid appliances, commercial products, movie industry, FX and residential propane gas products.
Propane Depot is proud to announce our new stay-at-home service!
We now deliver BBQ or any other sized tanks directly to your door. A hassle free solution that allows you to stay in the comfort of your own home or business. For details, email dispatch@propanedepot.ca.
New Product!
GASONE NEW 10,000 BTU Portable Butane Gas Stove
Carrying Case Included & CSA Listed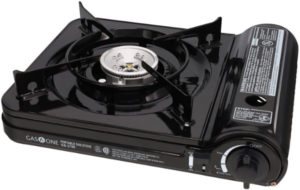 On-Site Commercial Propane Delivery
BULK METERED PROPANE, CYLINDER DELIVERY, CYLINDERS, CAGES, SPECIAL EVENTS WE SERVICE THE LOWER MAINLAND
SERVICE AREA: GREATER VANCOUVER, LOWER MAINLAND, BURNABY, VANCOUVER, COQUITLAM, RICHMOND, NEW WESTMINSTER, SURREY, LANGLEY, ABBOTSFORD, CHILLIWACK, SQUAMISH, LIONS BAY
COMMERCIAL & FORKLIFT

RESIDENTIAL

RV PARKS

SPECIAL EVENTS

BULK TANKS
Cylinder Filling and Purchases
VANCOUVER AND BURNABY LOCATIONS OPEN 7 DAYS A WEEK, FILLS BY THE LITRE - NO FLAT RATES.
Visit Our Burnaby Showroom!
Visit Our Vancouver Location!