Rego 1580V Commercial Regulators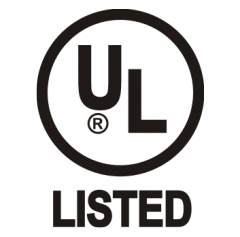 **To maximize the lifespan of the regulator, it must be installed above the liquid level of propane: directly connect to service valve, or wall mount above the propane cylinder(s).
Features/Specifications:
Large nozzle and straight through flow provides high capacity and
resistance to freeze-up.
O-ring on retainer assembly provides a dampening effect to
reduce vibration.
Suitable for both liquid and vapor service.
Can be readily fitted with pressure gauge in ¼" F. NPT port.
Materials
Body ………………………………………………………….. Forged Aluminum
Bonnet …………………………………………………….. Die Cast Aluminum
Spring …………………………………………………………………………. Steel
Valve Seat Discs …………………………………………… Resilient Rubber
Diaphragms …………………. Integrated Fabric and Synthetic Rubber
Designed to reduce LP-Gas and anhydrous ammonia container  pressures to between 3 and 125 PSIG. Precision-built with a multi-million BTU capacity, the 1580V series is perfect for such big, tough jobs as crop dryers, asphalt batch mixing plants, road building "tar wagons", heat treating and other large industrial and commercial loads. It's also ideal as a first stage regulator in large multiple operations. The AA1580V series is ideal for use in anhydrous ammonia applications such as blue print machines and heat treating.