Fisher 67 Series High Pressure Regulators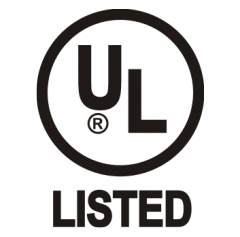 **To maximize the lifespan of the regulator, it must be installed above the liquid level of propane: directly connect to service valve, or wall mount above the propane cylinder(s).
67CH-741 – 1.0Million BTU capacity, 50-135 PSI outlet – #1749
67CH-742 – 1.2Million BTU capacity, 30-60 PSI outlet – #1750
67CH-743 – 750,000 BTU capacity, 3-35 PSI outlet – #1751
67CN-105 – Preset 20 PSI outlet – #3368
67-CW-684 – Preset 20 PSI outlet – #4784
Fisher 67C Series is a high-pressure regulator that meets a variety of applications in liquid or vapor service. The compact body design makes the 67C Series ideal for installations with space limitations. The basic 67C Series regulator comes equipped with a wrench, hand wheel adjustment, dial adjustment with calibrated scale, or non-adjustable tamper-resistant spring case: 67CW, 67CH, 67CD, or 67CN.
Features/Specifications:
Compact
High Stability
UL Listed
Durable Powder Paint Coating
Body Size and End Connection Style
1/4-inch FNPT
Gauge Outlet
1/4-inch NPT
Maximum Inlet Pressure (Body Rating)
250 psig / 17,2 bar
Maximum Emergency Outlet Pressure
50 psig / 3,4 bar over outlet pressure
Pressure Registration
Internal
Temperature Capabilities
-20° to 180°F / -29° to 82°C
Approximate Weight
Type 67CW: 0.7 Pound / 0,32 kg
Type 67CH: 1 Pound / 0,45 kg
Type 67CD: 0.8 Pound / 0,36 kg
Type 67CN: 1.1 Pound / 0,50 kg