Mr. Heater Big Buddy MH18B 4,000BTU-18,000BTU Portable Radiant Heater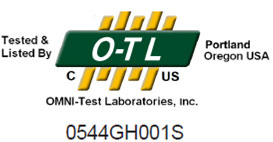 Certified for use in all provinces and states in North America
Features/Specifications
4,000, 9,000, or 18,000 BTU per hour
For use with propane gas
Heats up to 450 sq. ft.
Single control start knob
Hi-Med-Low heat settings
Swivel regulators
Automatic low oxygen shut-off system (ODS)
Accidental tip-over safety shut-off
Connects to two 1 lb. cylinders
Connects to a 20 lb. cylinder with optional hose
Fan operates on 4 D batteries or AC adapter, both sold separately
The distinctive 

RED

 Mr. Heater Buddy that has delivered comfort and safety for decades.
THE USE OF UN-AUTHORIZED ACCESSORIES/ATTACHMENTS WITH THIS HEATER ARE EXPRESSLY PROHIBITED, MAY CAUSE SERIOUS INJURY, AND WILL VOID THE WARRANTY.