Propane Depot Inc. Provides On-Site Deliveries, Cylinders, Cages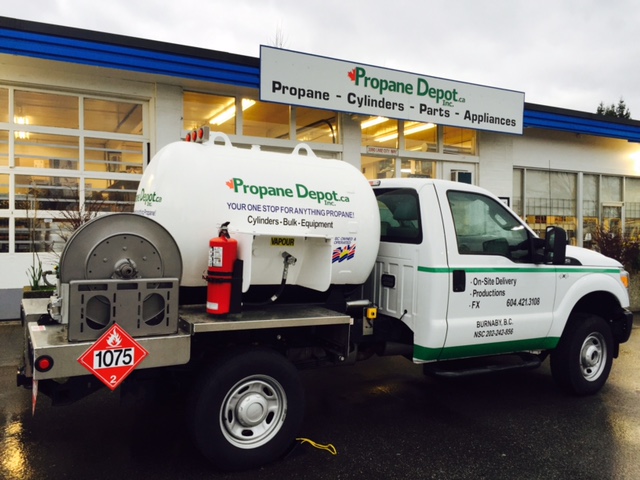 The New On-Site Bulk Delivery Truck 007. Contact Derek Belton or Chris Bowman to arrange an On-Site Delivery.
If you would like to apply for an account with us:
Service Area:               Lower Mainland, Greater Vancouver (Burnaby, Coquitlam, Port Coquitlam, Port Moody, Lion's Bay, Langley, Ladner, Twawassen, Surrey, New Westminster, Delta, North Vancouver, West Vancouver), Squamish, Chilliwack, Abbotsford…
Dispatch:                         Chris Bowman,     C 604.314.2578,   dispatch@propanedepot.ca [On weekends, please email — phone in emergency only]
Office:                             Mike Moore           P 604-421-3108,    mike@propanedepot.ca
Operations Manager:        Derek Belton         C 778-833-0735,    derek@propanedepot.ca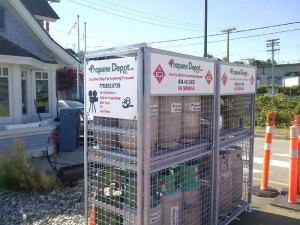 On-Site Propane Deliveries,   7 Days A Week

Licensed A & B Gas Fitting
Large storage tanks for FX, pools etc.,
Delivery of propane cylinders and equipment
Full Service Burnaby location (Parts, Repairs & Equipment Sales) and our Vancouver refueling facility.
Storage cages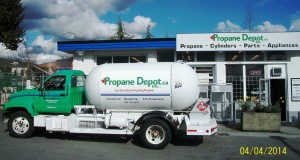 If we handle your propane needs, you will save on propane and equipment.