WE REPAIR & RE-CERTIFY (RE-QUALIFY)
ALL SIZES OF STEEL, ALUMINUM & FIBERGLASS TC CYLINDERS.
STEEL & ALUMINUM CYLINDERS REQUIRE RE-CERTIFICATION EVERY 10 YEARS.
FIBERGLASS/COMPOSITE CYLINDERS REQUIRE RE-CERTIFICATION EVERY 5 YEARS. —
NOTE: if valve is broken or leaks at threads, etc. we cannot put a new valve in or repair valve or replace o-ring……cylinder is toast. Valves are put into cylinder body just once from factory — THIS IS STRICTLY FOR FIBERGLASS/COMPOSITE CYLINDERS.
We also offer Recycled Cylinders as well.
Recycled Cylinders Have Been Sandblasted,
Repainted and are valid for 10 years,
 Recycled cylinders cost less and help the environment!
NOTE: As of November 2017, we can now retest cylinders with either a DOT or TC stamp.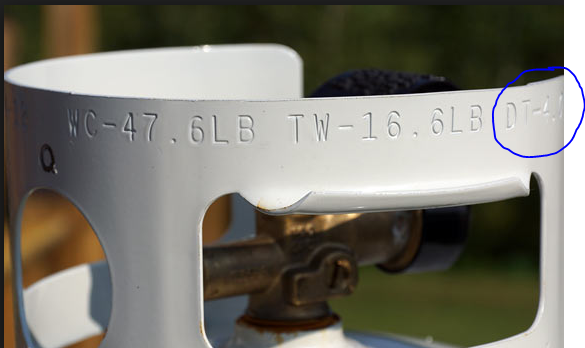 Repairs and Re-certifications are done at our Lake City Way Showroom in Burnaby, but cylinders can be dropped off and picked up from our Main St. Refueling Station in Vancouver.