Unique 2.8 cu/ft Portable Solar AC/DC Fridge/Freezer – 80 L W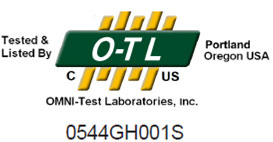 Certified for use in all provinces and states in North America.
This AC/DC powered fridge/freezer is versatile, whether used in your vehicle at camp, cottage or your home. It keeps your food fresh and your energy consumption low (world's most reliable DC cooling system – Danfoss/Secop compressor). Individual compartment temperature control enables customizable fridge/freezer combinations, and its rugged construction and digital control panel make this system essential for off-grid life (deep cycle marine battery required for off-grid use). All connections, AC/DC converter included, along with a protective insulated cover.
Operation: 110V/12V/24V
Features:
Danfoss/ Secop compressor – the world's leading DC compressor
Operates on DC or AC power (3 stages for battery protection)
Chest-style fridge/freezer for high efficiency while using low energy consumption
Dual compartments enable fridge/freezer combinations
Bluetooth enabled APP for use from your iphone / android device
Individual temperature controls for each compartment allows either compartment to be shut off to save energy
Rugged side handles (portable)
Includes all connectors and protective insulated bag
USB ports x 3 – 5V 2.1A
12V socket – 40W max
Thermostat