Rego Second Stage Regulators
Rego LV4403B66RA Second Stage Regulator Specs
Rego LV5503B Second Stage Regulators Specs
Rego LV4403B Second Stage Regulators Specs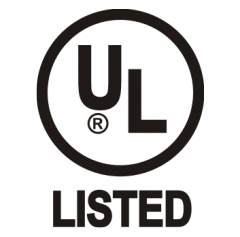 **To maximize the lifespan of the regulator, it must be installed above the liquid level of propane: directly connect to service valve, or wall mount above the propane cylinder(s).
Features/Specifications:
Large vent helps prevent blockage and has ¾" F.NPT for vent piping.
With 15 PSIG inlet pressure, regulator is designed to not pass more than 2 PSIG with the seat disc removed.
Incorporates integral relief valves.
Replaceable valve orifice and valve seat disc.
Straight line valve closure reduces wear on seat disc.
Unique bonnet vent profile minimizes vent freeze over when properly installed.
Large molded diaphragm is extra sensitive to pressure changes.
Built in pressure tap has plugged 1⁄8″ F.NPT outlet. Plug can be removed with a 3⁄16″ hex allen wrench.
Select brown finish.