Rego First Stage Regulators
Stock #2655 – Compact
Stock #2658 – Full Size
Rego LV3403TR Compact First Stage Regulator
Rego LV4403 Full Size First Stage Regulator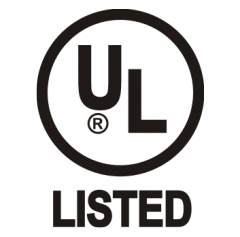 **To maximize the lifespan of the regulator, it must be installed above the liquid level of propane: directly connect to service valve, or wall mount above the propane cylinder(s).
Full Size Features/Specifications:
Provides accurate first stage regulation in two-stage bulk tank systems. Reduce tank pressure to an intermediate pressure of 5 to 10 PSIG. Also used to supply high pressure burners for applications like industrial furnaces or boilers. Also incorporated in multiple cylinder installations.
Incorporate integral relief valves for added system protection.
Large vent helps prevent blockage and has ¾" F.NPT thread for vent piping.
Bonnet vent positioned over outlet to avoid icing and contamination by foreign material.
Unique bonnet vent profile designed to minimize vent freeze over when properly installed.
Replaceable valve orifice and valve seat disc.
Straight-line valve closure reduces wear on seat disc.
Large molded diaphragm is extra sensitive to pressure changes.
Built in pressure tap has plugged 1⁄8" F.NPT outlet.
Plug can be removed with a 3⁄16" hex allen wrench.
Extra long lever arm provides uniform delivery pressure.
Brilliant red finish.
Compact Size Features/Specifications:
Ideal for use as a first stage regulator on any domestic size ASME or DOT container in propane gas installations requiring up to 1,500,000 BTU's per hour. The regulator is factory set to reduce container pressure to an intermediate pressure of approximately 10 PSIG.
Compact design can be connected to a service valve using either a POL adapter or a RegO product pigtail.
Large threaded ⅜" F.NPT bonnet vent can easily be piped-away underground installations without the need of glue kits or extra adapters.
Non Adjustable
Large flow orifice resists freeze ups due to water concentration in LPG vapor.
Design provides for good flow regulation at both high and low container pressures.
Built in relief valve and travel stop comply with NFPA 58 over pressure requirements.
Incorporates ⅛" F.NPT downstream pressure tap for an easy inline check of the regulator's delivery pressure.
Molded diaphragm provides an o-ring type seal between the body and bonnet.
Body and bonnet are assembled in the USA using the unique, patented RegUlok seal system.
Fully painted in brilliant red for complete corrosion protection.
Mounting bracket available as an accessory: part number 2302-31