Marshall Excelsior MEGR 253 / 253h Twin Stage Auto Change-Over Regulator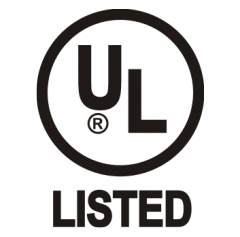 **To maximize the lifespan of the regulator, it must be installed above the liquid level of propane: directly connect to service valve, or wall mount above the propane cylinder(s).
Features/Specifications:
Can be used in Commercial and Residential applications
Total BTU capacity 350,000 BTU
Total BTU Capacity: 225,000 BTU
Pressure Output: 11″WC, ~0.5PSI
Type: Two Stage
Max. Inlet Pressure: 250 PSI
Inlet Connection: 1/4" Female Inverted Flare
Outlet Connection: 3/8" FNPT
Exterior Finish: Raw Zinc / Powder Coat
Diaphragm: Fabric Reinforced Molded with O-Ring Bonnet / Body Seal
Diaphragm Type: Internal Relief – Spring Loaded
Bonnet/ Body Material: Die Cast Zinc
Listings: ULLISTED / UL 144
Mounting Holes: 3-1/2" On Center
Pressure Taps: 1/8" FNPT Plugged
The Model MEGR-253 Automatic Changeover Regulator automatically redirects LP gas vapor flow from an empty service cylinder to a reserve cylinder, without interruption of service. It features an easy to read green indicator which changes to red when the service cylinder needs to be refilled. The MEGR-253 and MEGR-233H Series regulators meet UL, RVIA and NFPA requirements.