Marshall Excelsior MEGR6120 Series High Pressure Regulators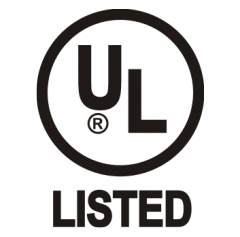 **To maximize the lifespan of the regulator, it must be installed above the liquid level of propane: directly connect to service valve, or wall mount above the propane cylinder(s).
Features/Specifications:
Type: Adjustable or Fixed / PSI
Max. Inlet Pressure: 250 PSIG (17,2 bar)
Inlet Connection: 1/4" FNPT
Outlet Connections: 1/4" FNPT
Gauge Port: 1/4" FNPT
Exterior Finish: Red Wet Coat
Diaphragm: Fabric Reinforced Buna N
Body/ Bonnet Material: Die Cast Aluminum
Liquid Capacity: 3-5 GPH
Listings: UL LISTED / UL 144
The MEGR-6120 Series are UL LISTED high-pressure regulators that meet a variety of applications for liquid or vapor
service. The compact body design makes these regulators particularly useful in installations with space limitations. The basic
MEGR-6120 Series regulators come equipped with a handwheel adjustment. The non-adjustable ME6121 Series provides a
tamper-resistant spring case and one of seven fixed setpoints: 5, 10, 20, 30, 40, 50, or 60 PSI.
The MEGR-6120 & MEGR-6121 Series are UL listed as high pressure, non-relief regulators. Both MEGR-6120 & MEGR-6121 Series
regulators contain brass materials that are not compatible with anhydrous ammonia service.