Marshall Excelsior MEGR-1632E 2PSI Twin Stage Regulator
Marshall Excelsior 2PSI Regulators Spec PDF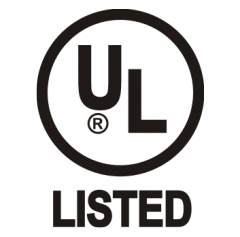 **To maximize the lifespan of the regulator, it must be installed above the liquid level of propane: directly connect to service valve, or wall mount above the propane cylinder(s).
Features/Specifications:
Type: Integral Two-Stage 2 PSI

Max. Inlet Pressure: 250 PSIG

Exterior Finish: White Powder Coat

Orifice Size: .17" (Compact) & 7/32" (Full)

Seat Material: Fluorocarbon (FKM)

Diaphragm: Fabric Reinforced NBR/Molded Lip O-Ring Bonnet/Body Seal

Relief Type: Internal Relief – Spring Loaded

Bonnet / Body Material: Die Cast Aluminum

Listings: C ULUS / UL 144

Mounting Holes: Standard 3-1/2" Center

Pressure Taps: #54 Orifi ce 1/8" FNPT Plugged (3)

Relief Travel Stop: Molded in Adjustment Cap –




Gray (Compact), Black (Full Size)
MEC Excela-Flo integral two-stage regulators combine the first and second stage regulator set-up into one convenient unit converting tank pressure to 2 PSI. All MEC integral two-stage 2 PSI regulators are white indicating 2 PSI outlet pressure. Integral two-stage 2 PSI regulators are recommended for installations with short piping distances, but provide the same advantages of two-stage regulation with a single unit. 2 PSI service regulators are used in conjunction with an LPG line regulator either at the indoor appliance or a remote manifold distribution header inlet. All MEC integral two-stage regulator vent have tapped ports (7/16 -24 – First Stage) (3/8" FNPT or 3/4" FNPT – Second Stage) and our exclusive E-Z Grip screens located over the outlet. Both the MEGR-1232E and MEGR1632E series offer optimal relief performance that well exceeds UL test requirements providing over pressure protection of no more than 4 PSI downstream pressure. MEC Excela-Flo integral two-stage domesƟ c regulators feature a 25 year recommended replacement life, our exclusive Tri-TapTM (tank, 10 PSI, 2 PSI) pressure port system and tear away leak check adhesive sticker.